CEO Profile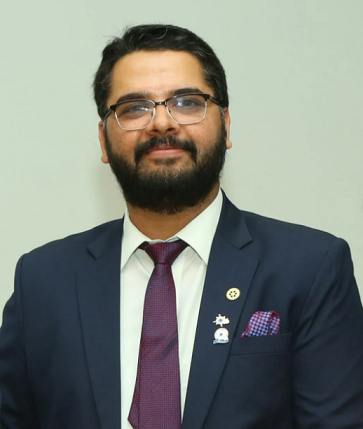 Dr. Akhil Kukreja, M.S (ENT), Managing Director, Goldleaf Healthmed, Dehradun, Uttarakhand is the CEO & Executive Director to Gold Diagnostics since the time of its inception in 2017. He has immense experience in the field of laboratory and hospital management and guides in the formation of organized working pattern and creating values for the upcoming organization.
He is an ENT Surgeon by Profession and has also developed skills in the field of management. He has been associated with a lot of hospitals and institutes in the past like Himalayan Institute of Medical Sciences (Dehradun, Uttarakhand), Rao Tula Ram Memorial Hospital (New Delhi), Hindu Rao Hospital (New Delhi), GB Pant Hospital (New Delhi), Sir Ganga Ram Hospital (New Delhi) and Memorial Sloan-Kettering Hospital (New York, USA).
With time and great effort, he has acquired number of skills and is well-organized and has meticulous planned ways of accomplishing works and tasks. He is skilled to run organization with a positive attitude and goals to achieve for expansion. He intends to expand Gold Diagnostics in the urban as well as rural regions specifically with quality services.